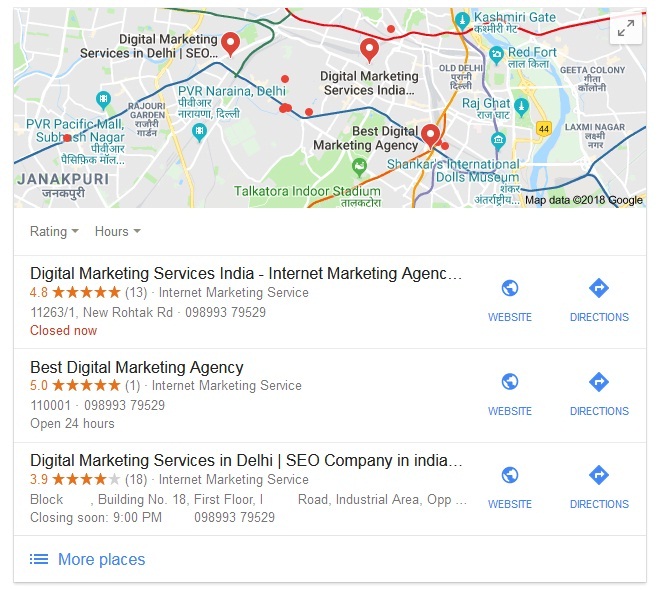 What is a Google Business Listing?
While searching on Google you might have noticed that under the ads there is a map showing local businesses related to your search terms. It is on top of all search results. This map shows the Google Business Listings that have been added to Google. It is a great way to reach local customers and tell them that your business is open and available to them. What's even better is that its FREE!! Yes, anyone who has a business like, a shop, a store, a school, a factory, a company with a real address, can go ahead and put their business on Google Maps! It is easy and convenient way to connect with people looking for your products and services.
Each Google Listings gives the visitor an option to Call, get directions to your business, share it online or visit your business website for more information.
Create your Free Google Business Listing
Visit: https://www.google.com/business/
Follow the steps to create your Business Listing. Once you have submitted the information, Google will ask you to verify your business listing via, phone call/ sms or a postcard. Each method will deliver to you a PIN CODE, which you will need to put in your Google Business Listing dashboard to activate your listing on Google. Once your Business Listing is activated you will be able to use its features listed below:
Find new customers with your free Google listing.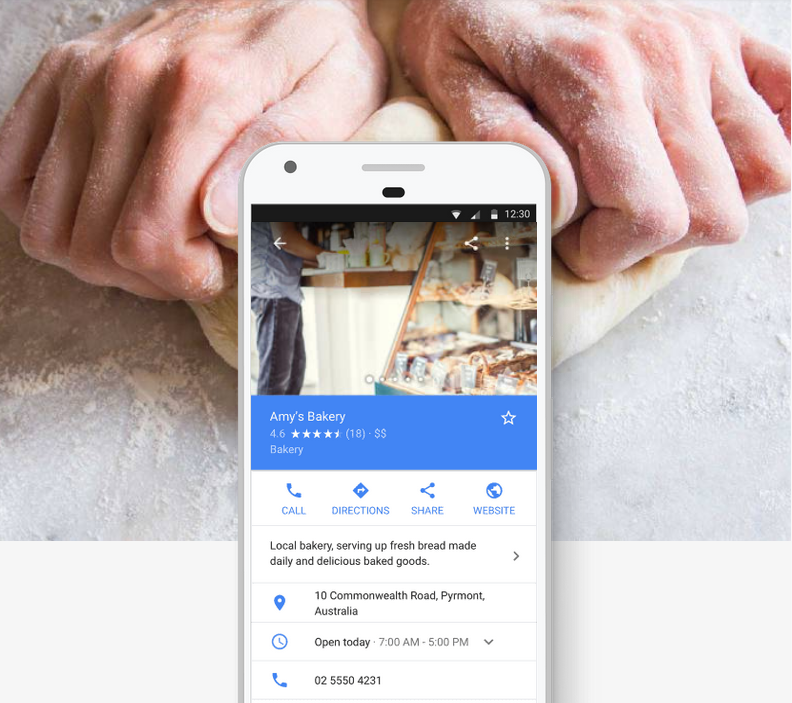 Your listing will appear when people will search for your business or businesses like yours on Google Search or Maps. Google Business makes it easy to create and update your listing—so you can stand out, and bring customers in.
When your customers leave a review, it will show on your Google Listing. A good number of positive reviews will get you more customers and help promote your business.
Manage your business through Google Business Listing Dashboard.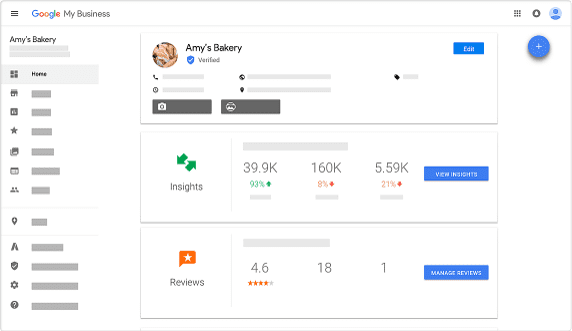 You will be able to control what people will see when they will search for your business. Google Business gives you the tools to update your listing, build a website, and engage with your customers from your phone, tablet or computer. It's Free.
Create a free website for your business in minutes.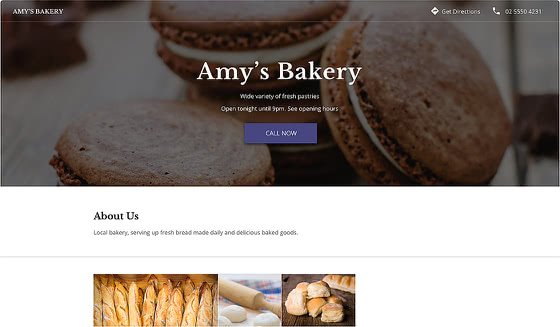 If you don't have a website for your business, this feature can really help. With Google Business, you can create a simple website that looks great in under ten minutes. It's completely free, and easy to create and edit from your computer and phone. All you need is a well written content, some great pictures and you are ready to showcase your products and services to online visitors.
Share business updates to reach more customers.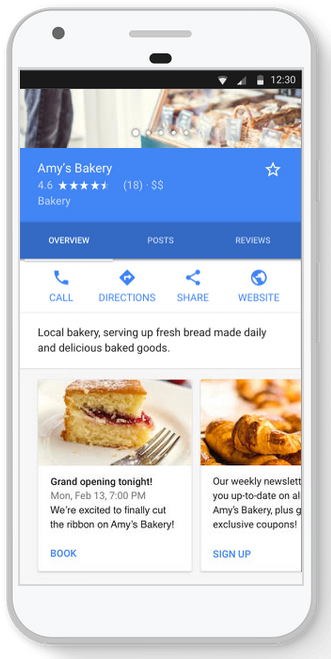 Write creative, give offers, share something unique and get people interested! Reach beyond just your followers—give everyone searching for your business a reason to come in by posting updates and offers directly to your local listing on Google.
Get in depth analysis of how your Business Listing is performing online.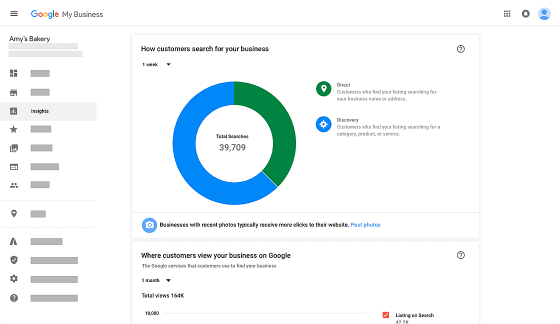 Update your listing, modify it, find new means to improve your online interactions. Learn how customers are interacting with your business listing. How did people find you? Where are they coming from? With Google Business, the answers are right here.
With Google Business Listings your business can reach more people, generate hot leads, new customer queries, better sales and higher profits. Go ahead and add a sparkle to your online business presence with Google Business Listings!
Note: Images owned by Google.
(Visited 3 times, 1 visits today)