For Local Business anywhere, Google Business Listings are indispensable. No matter what you sell, what you offer, if you have a business, it better show on Google business listings. With a Google Business Listing your business can reach people looking for your products and services in your area with ease and convenience. You can get top ranks in organic search and get customer queries on phone or via messages. Prospective customers can visit your business website and go through product / service details and contact you from your website also. All this means better business for you.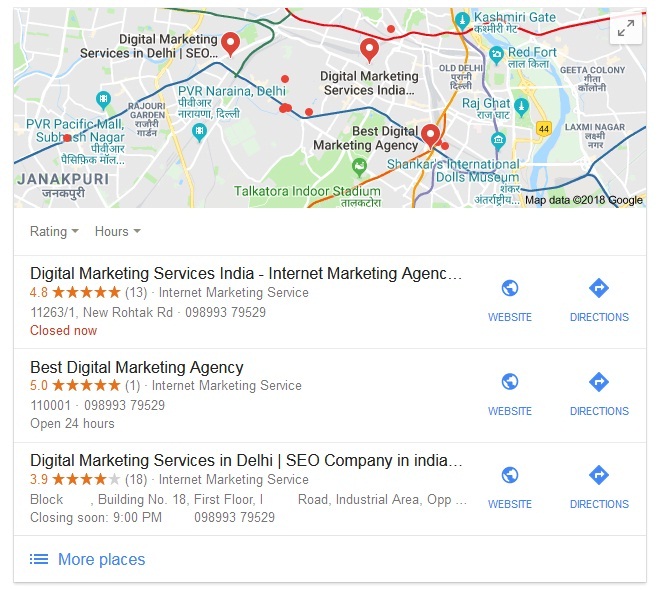 What is Google Business Listings?
Google has started giving importance to local businesses on its search parameters and this development is of great use to local business owners worldwide. The objective is to help people connect with local suppliers with ease. When we go on google.com and search for anything, we get on top a list of business locations with name, phone numbers and ratings. These listings are on top of the list and hence the importance.
How does Google Listing help your business?
People use Google to search for things and services they need and there is a lot of competition amongst websites trying to be on top on Google search to get attention from these possible customers. Now, if your local business could get visibility on top ranks using your Google Listing then you will get all the relevant traffic, customers and profits too. It is the best way to beat your competition and it is very effective too.
Advantages of Google Business Listing
Google has recently updated its Google business listings platform to include a wide number of features. It is possible NOW to add a detailed description of business and services,add picture, create posts for your business, activate messages feature from online customers and even create a one page website on Google Business for free using the same information set.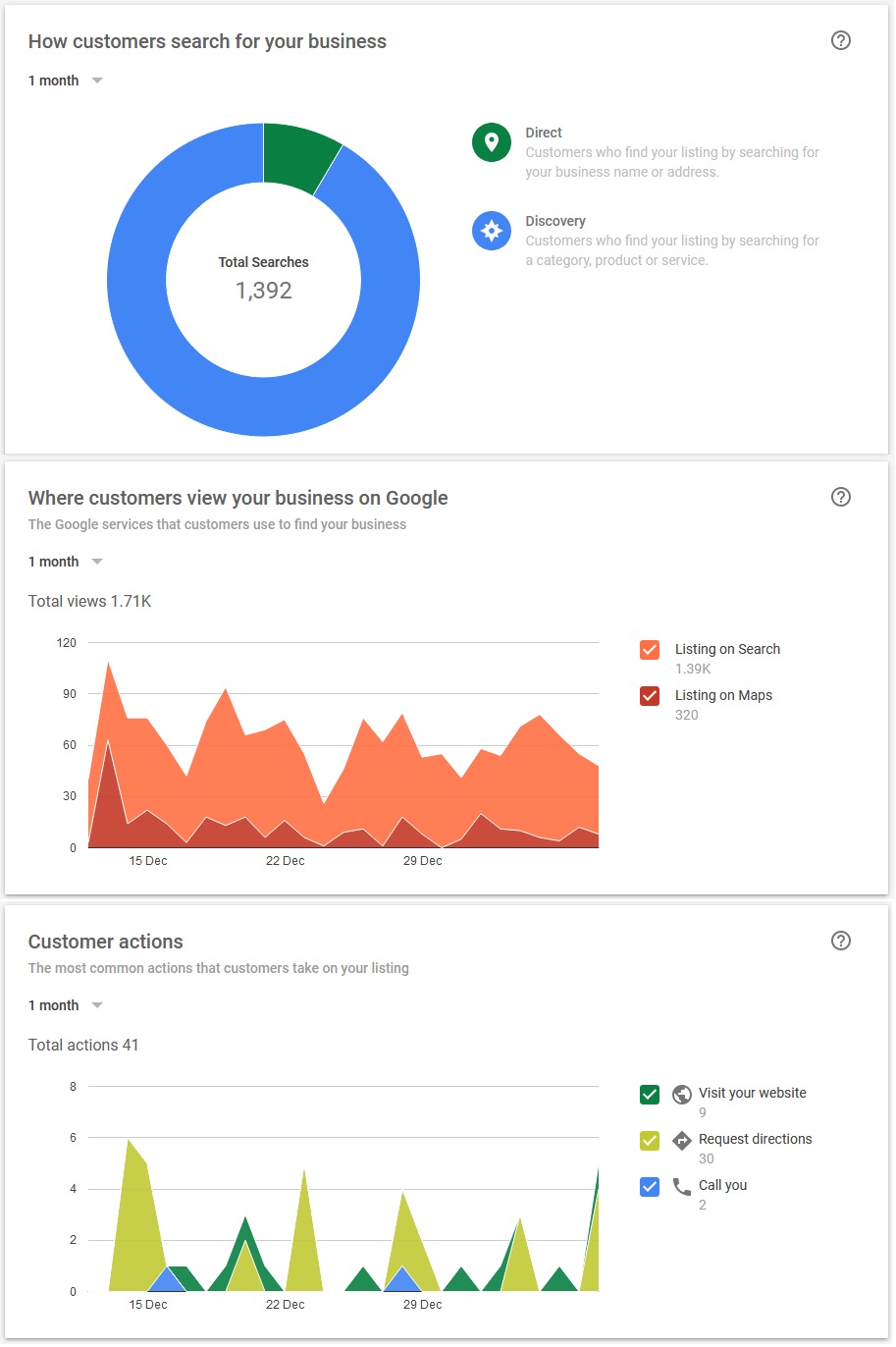 Google business dashboard also gives a detailed insight into search traffic reaching your listing. With this data you can understand how people find your business online, check various trends and evolve your business to get better.
Google Business Listings help promote Local Business
Customer Ratings and Reviews – People like to go through a lot of reviews before they make a purchase. It is a natural curiosity to check what other customers have to say about vendors products/services before buying and here google listings can help you step ahead of your competition. Positive reviews attract more customers, so, invite your customers to submit a review on your Google Business Listing and these will show on google search whenever people search for your products and services. If you get excellent reviews, your listing will attract even more customers.
At Digital Marketing Services India we create Google Business Listings which feature great SEO, deliver top ranks on Google Search and bring in more views, more queries and hence more customers. We also manage your business listings with relevant posts, pics, updates to keep them ahead of the competition.
Contact us to get your Google Business Listings at an affordable price.
Read our Reviews
Call us at 9899379529 to create and manage Google Listing for your business.
(Visited 15 times, 1 visits today)