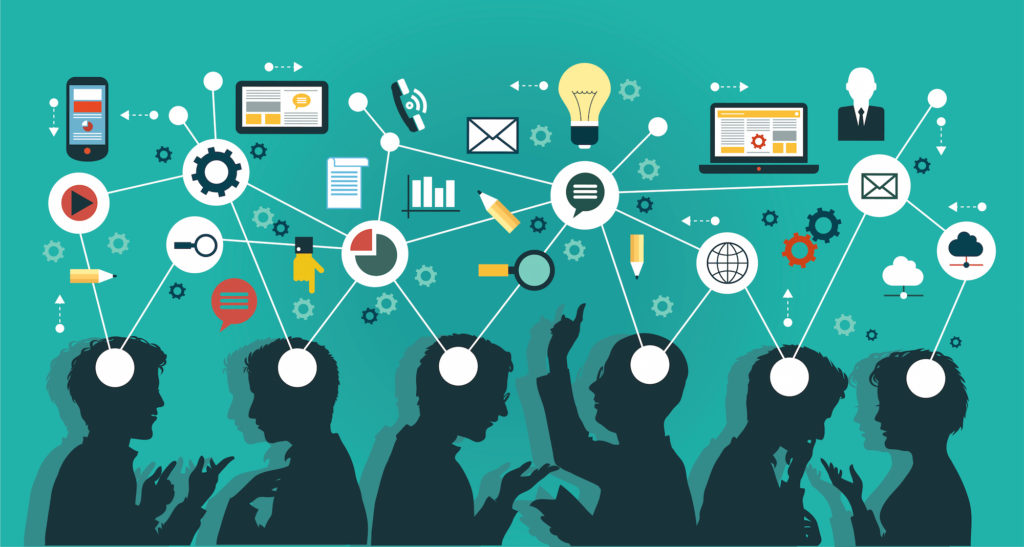 Q&A websites are great for Digital Marketing. Besides delivering top ranks for digital marketing campaigns there are a lot may reasons to work on the Q&A websites.
People Google Questions, Not Just Keywords.
Questions Include Long Tail Keywords.
Provide Genuine, Relative and Authoritative Answers.
Boosts a Website's SEO.
Builds Trust.
Top 10 Q&A Websites
Quora.com
Quora is a site where people post answers to your questions. It also allows you to follow Topics, People, and specific Questions, which is great for keeping up with trends and questions that you never ran into yet. Its advantage lies in its community of reputable experts. Quora covers a wide variety of topics and interests, and is bound to have something for your curiosity. You can also choose to search for answers to specific questions right in the search bar on every page. Visit https://www.quora.com/
QsAns.com
QsAns is for questions or inquiries that you'd like someone with relevant experience to answer. QsAns.com has a lot of the questions and a lot many answers, so it's great to see people's opinions and points of view working together to critically analyze and dissect questions. QsAns.com is a great Digital Marketing platform to provide advice to others and gain their attention, while building your own reputation if you ever seek to become an expert in this field. Visit http://qsans.com
Answers.Yahoo.com
Answers.Yahoo.com – While Yahoo! Answers may sometimes vary in quality, it makes up for in quantity. Relevancy is most important while seeking an answer. Statistically, it's quite probable that you'll find a good answer to a question — although you may have to through a few series and threads of questions and discussions before you run into something you find credible. Visit https://answers.yahoo.com/
StackOverflow.com
StackOverflow – Interested in programming? Stack Overflow is a Q&A site dedicated to answering inquiries about programming. There are specific questions about chunks of code, or mechanisms and how they function. Users can have their questions voted up or down, and that determines how much visibility each one gets. Visit https://stackoverflow.com/
SuperUser.com
SuperUser is a community that collaborates and gives advice on how to help out computer enthusiasts with their questions. It is geared more towards the power user, hence you'll find geeky questions and their more geeky answers abound on the site. Visit https://superuser.com/
AskMeHelpDesk.com
AskMeHelpDesk is a collaborative question- and-answer website, where questions are asked and answered by users, both lay and expert. In existence since 2003, it has over 1,000,000 members, with over 500,000 questions asked and, in total, more than 2.5 million answers given. The site receives an estimated five million unique visitors each month.It was positively reviewed by CNET on September 12, 2009. Visit https://www.askmehelpdesk.com/
Ehow.com
Ehow – Whether you need to fix, build, create or learn, eHow gives you practical solutions to the problems life throws at you. We empower you to efficiently solve each new challenge and make your life better and easier. If you fancy yourself a fixer, doer, builder, crafter, or DIY devotee? Join the maker movement as an eHow contributor. Visit https://www.ehow.com
AskDeb.com
AskDeb was started in 1999 by Deborah Mahony with the simple mission of answering everyday common questions. Since its conception, Ask Deb.com has overgone some changes but none more radical then when it was acquired by Small World Marketing in 2009. It has placed members and user interaction as the main focus of this site and look foward to making AskDeb.com one of the most sought after resources on the internet. Visit https://www.askdeb.com
Blurtit.com
Blurtit is an exciting online question and answer community which aims to revolutionize the way questions are answered online. Whether you need to know the answer to a burning question, or you're bursting with knowledgeable answers and experiences, Blurtit.com will provide you with the answers you are looking for. It gives you FREE, 24/7 access to a whole world of information, and to millions of knowledgeable friends. Visit https://www.blurtit.com/
TheAnswerBank.co.uk
TheAnswerBank is a really friendly, and stunningly useful, UK-based Question and Answer site. The AnswerBank was started by gnomes as a forum for those of us that need a little help with our crosswords. It has since developed into an all encompassing question and answer platform to discuss a multitude of different topics. Visit https://www.theanswerbank.co.uk/
These are the top 10 Q&A Websites.
(Visited 2 times, 1 visits today)