Getting a corporate presentation for your business is one of the best things you could do. It showcases your business, products, services, client testimonials in the best possible way and gets you better conversion, more sales where ever you show it to people. This could be your office, your website or your company's social network. The only problem is that getting a corporate video is expensive. Not many of us have a budget to go into that sort of a thing, so what is the next best possible thing to do? Well, you can create a stunning picture presentation add some effects, put some background music, a cool script perhaps and publish it in a video format.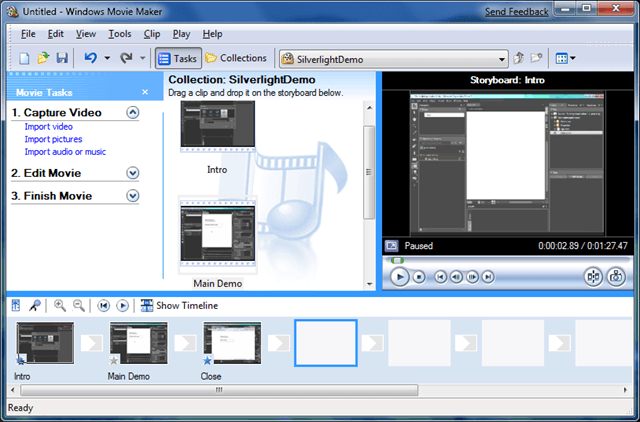 There is a windows software by the name of Windows Movie Maker which allows you to add pics one by one, select the time duration of each picture in video, add notification slides between pics, change slide in and out graphics and finally add music or even a vocal script of your choice.You can also use windows powerpoint and convert your presentation to video format using a converter software and then edit it after loading it on you tube.
The key to success is your imagination, creativity and skills. You can use anything and everything to create a powerful communication vide to promote your business.
Lets simplify it all by listing down the steps required to do this activity:
Accumulate all pics, create a short but powerful script, collect reviews and short video clips you can incorporate in your corporate video presentation.
Download Windows Movie Maker and start a new project to add all your pics to the software.
Organize the pics/short videos in your planned sequence.
Insert notification slides at change of topic.
Work on each pics duration and animation.
Add music or your audio script ( you can record your own voice on a mobile, reading the script in a really silent room – it works well)
Preview and publish it to see how it all feels.
Rework it till you are satisfied with the results then finalize the movie.
Take feedback from people you know. Make suitable changes to finished video and you are ready to share it everywhere.
Given below are examples of Corporate Video Presentations. Play videos and observe the creativity.
Creating a Free Corporate Video Presentation requires lots of patience and creative skills. If you have a small budget you can get your Corporate Video Presentation made by an expert. It will save your time and you will get a powerful presentation ready within a short time. Contact Digital Marketing Services India to get your Corporate Video Presentation at an affordable price. Contact Us
(Visited 4 times, 1 visits today)