Digital Marketing for Artists
The internet has opened up a virtual world where more than half of world's population sends time to seek information, to find products and services, to compare, to get a better deal and to get entertained. The internet is the new way of doing business. It has no boundaries, so you are no longer limited to local audience. For artists, internet presents a great opportunity to present themselves and their works to people across the globe, at a very low cost. It is now easy to showcase works and get buyers online. You can also get paid online for your works and get recognition for your creativity.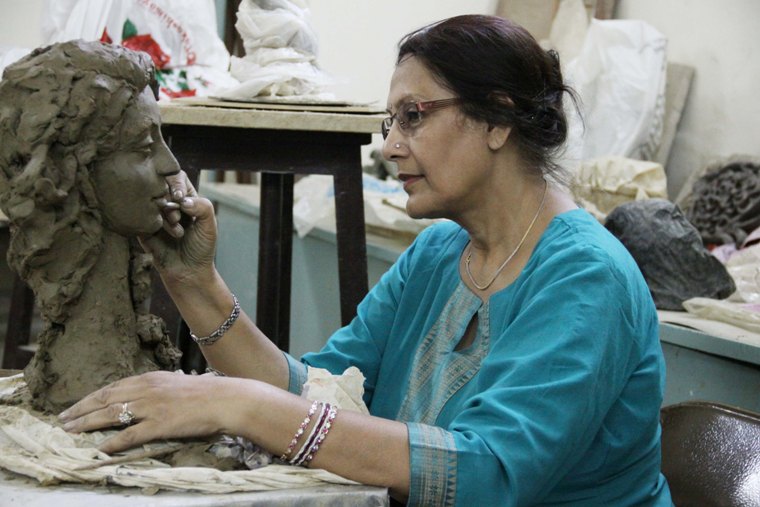 Challenges for Indian Artists
In current scenario, the biggest challenge an artist faces is to gain recognition. The options are limited..
Booking exhibitions and hosting events costs a great deal of money and brings limited exposure depending on venue, number of days and media coverage.
Putting works on sale in various galleries for a commission is the usual trend. While there are a lot of galleries that have mushroomed in every nook and corner, very few in reality have the clientele to generate sales.
Artists are forced to wait endlessly for a sale or to get due recognition for their talent, vision and contributions to society.
Is there a reliable & convenient way to reach more people, globally, 24 * 7, 365 days a year without spending a lot?
YES! The Answer is Digital Marketing
Why Digital Marketing?
The Internet has gained a better strategic value to help promote Artists internationally.
Internet has opened the doors to the world and it is now possible to present your works to an ever growing online audience all year round for a fraction of price, without worrying about commissions or living with the fear of getting your works copied, stolen or sold without your knowledge.
An excellent online presence can create good brand value for artists and improve recognition & value of works. It is a win win situation where Digital Marketing Services India leads the way for supporting artists by creating a dominating online presence.
Benefits of Digital Marketing for Artists

Custom made, Dynamic website showcasing your profile, works and contact details for a stunning online presentation.
Excellent digital marketing to ensure Top ranks on all search engines online.
Creation of Video, Pdf,s and Presentations promoting your works will be shared on various networks for maximum reach.
Connect with customers directly. No mediators, No commissions.
No fear of your works getting damaged, copied, stolen or lost. Your works remain with you.
Cost Effective – We work on a very Nominal annual fee
Totally hassle free!
Read our Reviews
If you are an artist and wish to reach the world then contact us. Call 9899379529 for details regarding Digital Marketing for Artists.
(Visited 15 times, 1 visits today)